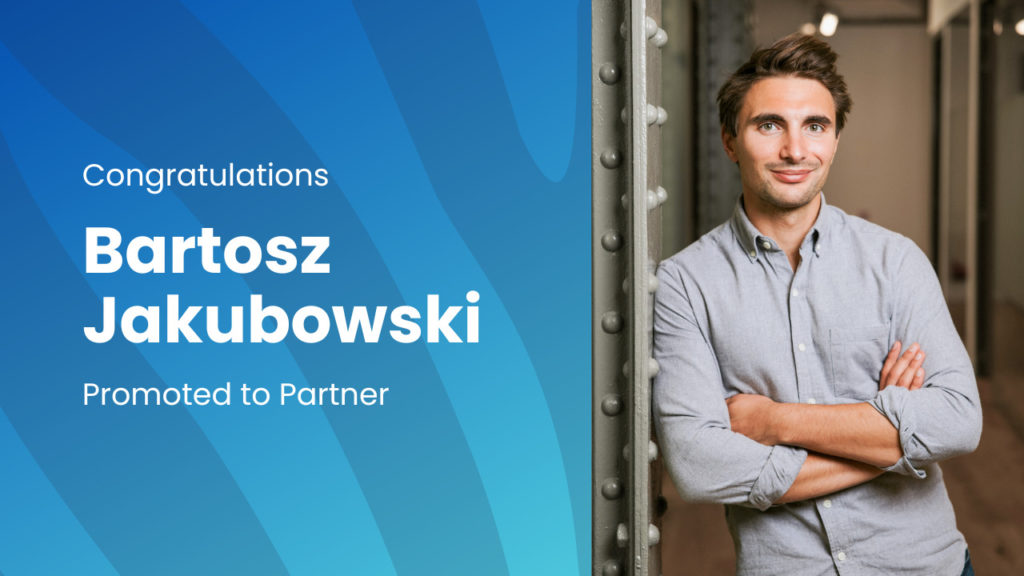 Bartosz has been a member of the Alven team since 2019, initially joining as Investment Manager and quickly rising through the ranks to Principal in 2020. His contributions to the firm, as well as his expertise in the fintech, climate tech, and crypto infrastructure sectors, made him the natural choice for the role of Partner.
Bartosz has been working closely with early-stage entrepreneurs, building a strong portfolio of successful companies including Kaiko, the leading crypto market data provider, Mindee, the document processing API, and Carbonfact, the leading carbon management platform for the fashion industry. He is known for his hands-on approach, spending a significant amount of time working closely with founders to help them refine their target market and go-to-market strategy, as well as building and scaling their core teams.
In addition to his investment work, Bartosz has also been instrumental in Alven's involvement in the crypto industry, spearheading the launch of Operation3, a talent on-ramping program designed to upskill and connect top tech talent with web3 founders.
"New racket, same jersey, I'm thrilled to continue working with Alven as the go-to stage sparring partner for European tech entrepreneurs looking for a lifelong partnership, steadfast honesty, and support in hiring and scaling a startup organization." – Bartosz Jakubowski, Partner
Bartosz holds degrees from HEC Paris and Ecole Polytechnique, and started his career with Goldman Sachs before switching to venture capital with XAnge in Paris and EQT Ventures in Stockholm. With his extensive industry knowledge and established relationships, Alven is confident that Bartosz will be a valuable asset in the firm's ongoing success in supporting European entrepreneurs to build successful and sustainable startups.
---