Alven is an independent early-stage venture capital firm with a successful track record of 5 successive funds backing more than 130 startups over 20 years. As of 2020 Alven has over €500m in funds under management.
Founded in 2000 by Guillaume Aubin & Charles Letourneur, Alven has kept growing over the years thanks to its stellar performance, from a first €8m institutional fund in 2000, to a fifth fund of €250m in 2016, consolidating its position as a leading European VC firm.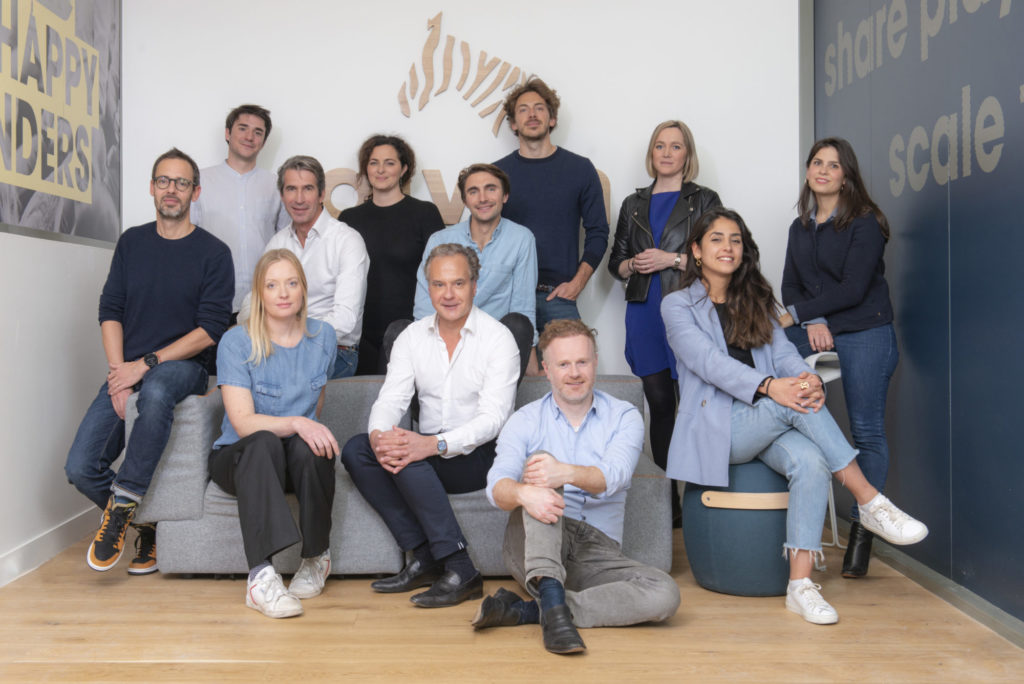 Our History
January 2022

Record-breaking fundraising of €486 million for Qonto bringing its valuation to €4.4 billion.
August 2020

Dataiku announces $100m Series D

January 2020

Qonto announces $115m Series C

December 2019

Dataiku becomes a Unicorn

October 2019

Algolia completes a $110m Series C

October 2019

MeilleursAgents acquired by Axel Springer for €200m

September 2019

Akeneo raises $46m in Series C funding

July 2019

Meero raises a record setting $230m in Series C funding

May 2019

Heetch completes a $38m Series B

April 2019

Sqreen raises $14m in Series A funding

April 2019

Drivy acquired by Getaround for $300m

June 2018

PeopleDoc acquired by Ultimate Software for $300m

May 2018

Sézane acquired by General Atlantic

September 2017

Meero raises €15m in an Alven-led Series A

May 2017

Alven invests in Jobteaser by leading a €13m Series B round

January 2017

Qonto raises $1.7m in a Seed Round led by Alven

December 2016 – Alven V

Alven raises €250m for its fifth fund

A testimony of Alven's continued dynamism, Alven's fifth and largest-ever fund is launched only 3 years after its predecessor, consolidating Alven's position as a leading European VC firm
November 2016

Stripe raises a $150m Series D led by CapitalG/Google and General Catalyst, reaches 9.2b valuation

September 2016

OpenClassrooms raises €6m in Series B funding

May 2016

Sqreen Seed Round, led by Alven

March 2016

Captain Train acquired by Trainline for €200m

November 2015

Alven invests in Stripe

October 2015

Bime Analytics acquired by Zendesk for $45m

March 2015

Heetch Seed Round

January 2015

Dataiku Seed Round

January 2015

Wit.ai acquired by Facebook

December 2014

Captain Train raises €55m in Series B funding, led by Alven

October 2014

Wit.ai Seed Round

September 2014

Akeneo Seed Round

November 2013

Bime Analytics Series A Round

October 2013

Algolia Seed Round

March 2013

Sézane Series A Round

March 2013: Alven IV

Alven continues to establish itself as a perennial player in the European VC ecosystem, by launching its fourth fund in 2013, followed in 2019 by the Alven IV opportunity fund – both totalling €190m
September 2012

Drivy Seed Round

March 2012

OpenClassrooms Seed Round

June 2010

PeopleDoc Series A Round

December 2009

MeilleursAgents Series A Round

2008: Alven III

Following on its strong track record, Alven keeps growing in ambition & scope with its third, €100m fund, becoming one of the rare European funds over six-figure mark.
November 2006

SeLoger announces a €370m IPO

Mid-2000s: Growing the team

As operations grow, Alven's team grows into a tight and focused team with a strong tech & entrepreneurial background

December 2005

Webhelp is sold to Equistone in an €83m LBO

2003: Alven II

Alven raises its second, €36M fund, Alven II

Despite an unfavorable global economy, Alven is able to leverage the stellar performance of its first fund to gradually increase its operations in a second institutional fund of 36m€

Fall 2000

Alven invests in SeLoger

Summer 2000

Webhelp Seed Round

Summer 2000: Alven created

Alven is created in Paris by Guillaume Aubin and Charles Letourneur, with a first institutional fund of 10m€

Focusing on tech & digital early-stage startups, Guillaume & Charles, two college friends, decide to leave their investment & corporate banking careers, investing their savings in budding startups