Alven is an independent early-stage venture capital firm with a successful track record of 5 successive funds backing more than 160 startups over 22 years. As of 2022 Alven has over €2b in funds under management.
Founded in 2000 by Guillaume Aubin & Charles Letourneur, Alven has kept growing over the years, from a first €8m institutional fund in 2000, to a sixth fund of €350m in 2022, consolidating its position as a leading European VC firm.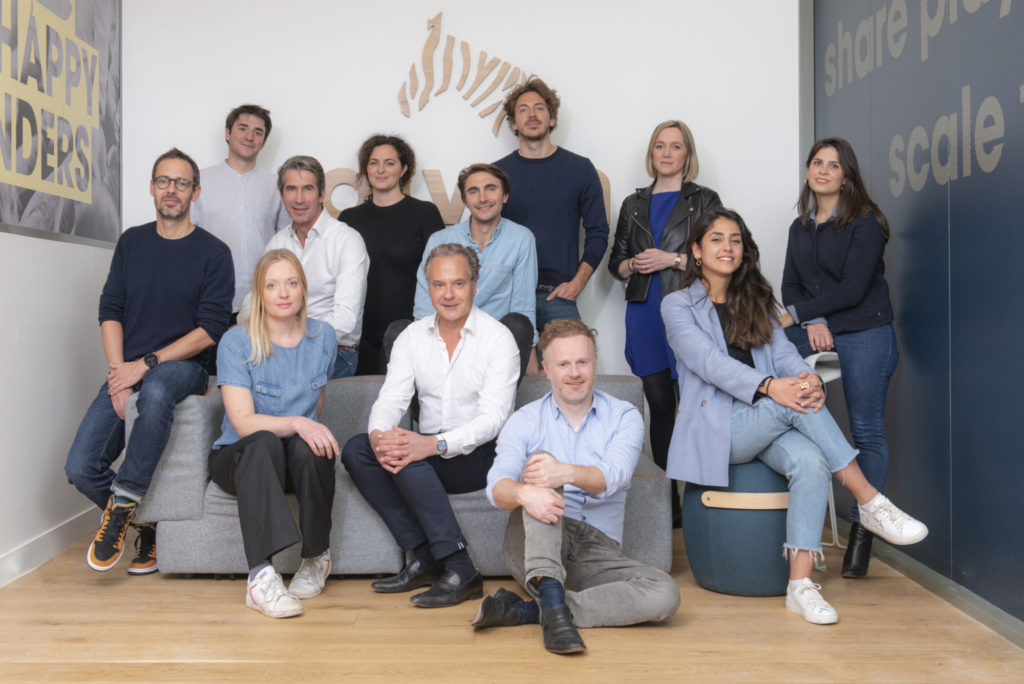 Our History
April 2022

Wildmoka joins Backlight

January 2022

Pretto closes a €30M series B

January 2022

Ankorstore reaches unicorn status in only two years with its last €250 million Series C funding round

November 2021

Cardiologs acquired by Philips

May 2021

Ankorstore raises $100m in Series B funding

May 2021

Swarmia raises a $7m Seed round led by Alven only 12 months after its inception

April 2021

Europe's leading B2B InsurTech Qover raises €20M to accelerate momentum globally

February 2021

Beam raises $9.5m Series A round to build a new way to collect ideas on the web

December 2020

Ankorstore raises €25m in a Series A round to boost independent retail across Europe

August 2020

Dataiku announces $100m Series D

May 2020

Xwing raises $10M Series A

January 2020

Qonto announces $115m Series C

December 2019

Dataiku becomes a Unicorn

October 2019

Algolia completes a $110m Series C

October 2019

MeilleursAgents acquired by Axel Springer for €200m

September 2019

Akeneo raises $46m in Series C funding

July 2019

Meero raises a record setting $230m in Series C funding

May 2019

Heetch completes a $38m Series B

April 2019

Sqreen raises $14m in Series A funding

June 2018

PeopleDoc acquired by Ultimate Software for $300m

May 2018

Sézane acquired by General Atlantic

September 2017

Meero raises €15m in an Alven-led Series A

May 2017

Alven invests in Jobteaser by leading a €13m Series B round

January 2017

Qonto raises $1.7m in a Seed Round led by Alven

December 2016 – Alven V

Alven raises €250m for its fifth fund

A testimony of Alven's continued dynamism, Alven's fifth and largest-ever fund is launched only 3 years after its predecessor, consolidating Alven's position as a leading European VC firm
April 2022

TheGuarantors Announces a $50 Million Series C

March 2022

Akeneo Announces $135 Million Series D

January 2022

Frichti acquired by Gorillas

January 2022

Record-breaking fundraising of €486 million for Qonto bringing its valuation to €4.4 billion.

August 2021

Dataiku raises a $400M Series E at a $4.6B valuation

August 2021

Dataiku raises a $400M Series E at a $4.6B valuation

July 2021

Algolia raises $150m in Series D funding at a $2.25b valuation

July 2021

Planity raised €30m in Series B funding to accelerate its European expansion

February 2021

Sold to datadog

September 2020

Dataiku Raises $100 Million To Extend Leadership In Enterprise AI Market

July 2020

Planity announces €10m Series B to cement leadership on beauty salon bookings

July 2020

MadKudu raises $5.5M Series A and launches a new intelligence offering.

November 2016

Stripe raises a $150m Series D led by CapitalG/Google and General Catalyst, reaches 9.2b valuation

May 2016

Sqreen Seed Round, led by Alven

March 2016

Captain Train acquired by Trainline for €200m

November 2015

Alven invests in Stripe

October 2015

Bime Analytics acquired by Zendesk for $45m

March 2015

Heetch Seed Round

January 2015

Dataiku Seed Round

January 2015

Wit.ai acquired by Facebook

December 2014

Captain Train raises €55m in Series B funding, led by Alven

October 2014

Wit.ai Seed Round

September 2014

Akeneo Seed Round

November 2013

Bime Analytics Series A Round

October 2013

Algolia Seed Round

March 2013

Sézane Series A Round

March 2013: Alven IV

Alven continues to establish itself as a perennial player in the European VC ecosystem, by launching its fourth fund in 2013, followed in 2019 by the Alven IV opportunity fund – both totalling €190m
April 2021

OpenClassrooms Secures $80 Million in Series C Funding

April 2019

Drivy acquired by Getaround for $300m

September 2016

OpenClassrooms raises €6m in Series B funding

September 2012

Drivy Seed Round

March 2012

OpenClassrooms Seed Round

June 2010

PeopleDoc Series A Round

December 2009

MeilleursAgents Series A Round

2008: Alven III

Following on its strong track record, Alven keeps growing in ambition & scope with its third, €100m fund, becoming one of the rare European funds over six-figure mark.
November 2006

SeLoger announces a €370m IPO

Mid-2000s

With ACII, Alven invested in 18 companies including Meiosys acquired by IBM in 2005, Realviz acquired by Autodesk in 2008, Pickup acquired by Geopost (LaPoste) in 2009

December 2005

Webhelp sold to Charterhouse in €83m LBO

2003: Alven II

Alven raises its second, €36M fund, Alven II

Despite an unfavorable global economy, Alven is able to leverage the stellar performance of its first fund to gradually increase its operations in a second institutional fund of 36m€

Fall 2000

Alven invests in SeLoger

Summer 2000

Webhelp Seed Round

Summer 2000: Alven created

Alven is created in Paris by Guillaume Aubin and Charles Letourneur, with a first institutional fund of 10m€

Focusing on tech & digital early-stage startups, Guillaume & Charles, two college friends, decide to leave their investment & corporate banking careers, investing their savings in budding startups