The company has experienced substantial growth since raising its [$7M] Series A in January last year, as people are turning more and more to authentic do-it-yourself, crafting activities CEO Roemie Hillenaar reflects, "It's been quite a ride growing from 30 people to our amazing team of 160 now. We have so much to build for our community that there is no time to waste. With this new round, we have the means to move faster and continue to bring inspiration and resources for the 100M+ creators out there."
Creative Fabrica recently launched CF Spark, a suite of tools that uses generative AI to help creators and designers speed up their creative process by enabling them to generate content through text-to-image. In the past 3 months customers used Spark to generate over 15 million images, a stark increase from its designer library of 7 million products.
"The Creative Fabrica platform, with a fast-growing user base in the millions, is one of those ecosystems where generative AI has a clear use case and adds tremendous value at scale. AI-generated content is a great way to fill gaps in people's imagination, addressing what would be difficult or overly time-consuming for humans to create. Founders Roemie and Anca have been early to identify the potential of this technology while steadily continuing to build a market-leading company" – Thomas Cuvelier, Partner at Alven
The new round brings the total amount raised to close to $70M. Creative Fabrica is already in use by 4 million users and has achieved sales from 175 countries last month alone. More than 65% of Creative Fabrica's business comes from the US and another 15% from the UK, Canada, and Australia.
Creative Fabrica began as a marketplace for digital assets, but now operates as a wider ecosystem of creatives and creators. At the platform's core is a growing, subscription-based premium content library of fonts and graphic assets. Beyond premium content, Creative Fabrica curates and tailors to the specific needs of its diverse audience with design tooling, classes and inspiration content.
Their audience has at their disposal assets and tooling across a spectrum of craft verticals, from mainstream (such as print-on-demand and logos) to more niche verticals such as embroidery design, home crafts, or quilting. With assets available across subject matters from wellness to steampunk, Creative Fabrica is an illustration of finding "riches in niches".
Commanding a new corner of the 'Passion Economy'
Creative Fabrica is situated at an important crossroad within the overarching 'Passion Economy,' which centers on the growing importance of self-expression. With newly emerging technologies such as text-to-image, it has become more accessible than ever before to create and be creative, without the need of learning complicated design tools.
This opens up new opportunities inside the passion economy. Hillenaar says, "Half a year ago we had on one hand 50.000 designers who were selling assets and on the other hand 4 million customers using these assets. Through our partnerships with organizations such as StableDiffusion and OpenAI we were able to integrate these technologies directly into our product and ecosystem."
"We turned our 4 million customers into designers overnight, empowering them to create whatever they would like to see in seconds without the need of having learned design skills." – Roemie Hillenaar, CEO Creative Fabrica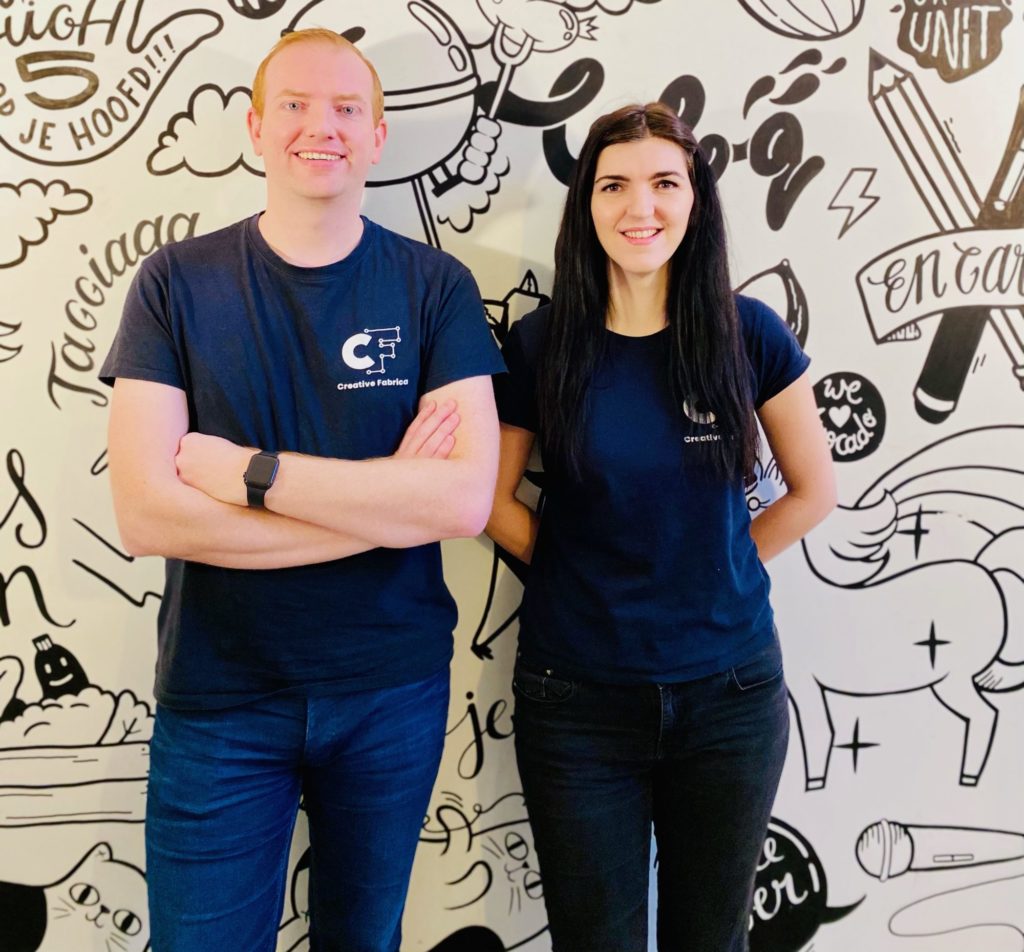 Frederic Court, founder of Felix Capital, says: "The strides made by Creative Fabrica since our initial investment in their Series A cement our belief in the team's strengths – vision, innovation and passion for the creative community worldwide. The team's authentic approach and commitment to the power of self-expression, proven through their achievements over the past year, leave them well poised to grab hold of opportunities, such as their demonstrated early leadership in generative AI. As investors focussed on the intersection of technology, creativity and culture, we are proud to continue our support of Creative Fabrica and the community of creators that they have built, as they accelerate this vision globally."
Creative Fabrica's platform hosts well over 150,000 paying subscribers, supporting a thriving ecosystem of creators and creating a solid foundation to fast-track new technologies. On the platform creators can use CF Spark to generate designs and sell them immediately. With a strong community of print-on-demand sellers, Creative Fabrica has found an audience that has a clear focus on monetization, resulting in high adoption of tools and high retention of these users, a model which serves as a strong foundation as the company continues its advancements globally.
---