Skarlett is the brainchild of 3 seasoned entrepreneurs: Townley Le Guénédal (Innohealth), Aurélien Gouttefarde (Homeloop), and Benjamin Gaignault (Ornikar), who are on a mission to shatter age-old stereotypes about being 60 in 2023.
Skarlett is a brand that finally responds to this generation's main aspiration: to enjoy life! This first €4m round of financing from renowned investors enables them to kick off the first stage of their project: restoring purchasing power to people aged 60 and over.
The startup is aiming for sustained and rapid growth, initially driven by its web platform, which enables people over 60 to make their real estate assets liquid while continuing to live at home.
Freedom, a common asset for an entire generation
Because they are often freed from their professional and familial obligations, people over 60 often aspire to fulfill long-standing desires: to finally take that dream vacation, to complete overdue home-improvement projects, to help their children get settled, or simply to improve their daily lives!
Skarlett's ambition is to become the go-to brand and trusted partner for people over 60, by offering a comprehensive range of services (including real estate, insurance, financial support, and travel).
In France, there are 18 million people over 60. However, the 60+ are under-addressed consumers, to whom we attribute outdated clichés from another century, whereas they are ultra-connected and often more open-minded than some young people. This generation has completely changed, in terms of needs, attitudes, and management style. Skarlett wants to tackle, one by one, all the subjects of their daily life… with the objective of simplifying their lives!

Townley Le Guénédal, co-founder & CEO of Skarlett.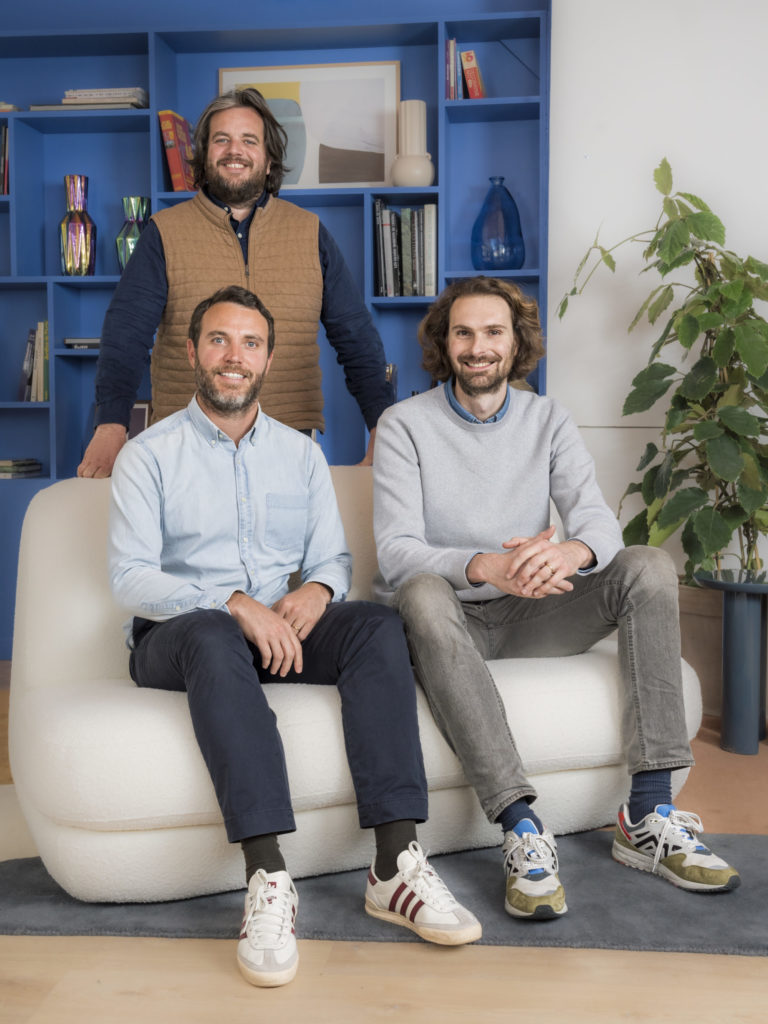 An urgent need: to give purchasing power back to the over 60 population
Enjoying life comes at a cost, especially for the over-60s, who experience a considerable drop in income when they retire.
A few figures to put this into context:
There are 18 million French people over 60, including 13 million homeowners (over 70% of this generation);
This represents 3,000 billion euros of blocked real estate assets;
80% of people aged 60+ want to stay at home;
Going into retirement, a person's income can drop by 50%.
Reverse mortgages (with or without annuity), forward sales, and bare ownership sales, are all dusty, unloved, or obscure processes that Skarlett wants to modernize!
Its first innovation: a simple, effective, and ultra-secure web platform that removes the obstacles and revamps these solutions, making them more useful than ever before.
How does it work?
The platform provides sellers with an instant estimate of the capital they can secure through Skarlett, in just a few clicks.
Skarlett eliminates the interpersonal obstacles that often hinders the use of equity release solutions. This is achieved by relying solely on a network of institutional investors, with whom the seller will have no contact, completely depersonalizing the process.
Skarlett's team of specialized advisors assist clients in choosing the solution that best fits their profile and life plan, thanks to its technological platform and estimation tools which draw upon multiple data sources.
After a streamlined process that takes up to 3 months, Skarlett provides eligible individuals with direct access to up to 60% of their property's value.
Thanks to the support of its investors, Skarlett is pursuing an ambitious recruitment plan, aiming to bring on board 60 talented individuals by the end of 2024.
Beyond a solid financial model, we were impressed by Townley, Benjamin and Aurélien, and their ability to place themselves in the consumer's point of view, deeply understanding their needs and concerns. Skarlett is the right entry point into a complex subject, and this trio brings together precisely the right expertise. By focusing on the 60+ age group, Skarlett also has a strong societal impact by promoting home care and offering financing solutions for retirement projects and expenses. As a leading player in the early-stage sector, our mission is to identify and support European champions in their category over the long term, but also to support profound societal changes.

Margaux Gregoir, Principal at Alven
---