Following an active summer highlighted by the record-setting funding of Meero, those of Akeneo, Jobteaser, Freeda, Algolia and Madbox, and the sale of MeilleursAgents, Alven announces today the appointment of François Meteyer as Partner and the appointment of Bartosz Jakubowski as Principal.
"Since he joined the team in 2015, François has played a critical role in helping Alven continue expanding its portfolio of world-class startups. His bold risk-taking mindset which contributed to turning audacious early-stage opportunities into successful growth companies in the consumer space, such as Heetch, Yubo, Joone or Madbox." says Guillaume Aubin, Managing Partner of Alven. "François was also instrumental in increasing our US footprint, and led several competitive French-founded deals there, particularly on the west coast." adds Charles Letourneur, Managing Partner of Alven.
François Meteyer started his career in Vivendi's Strategy & Innovation department between 2010 and 2012, before venturing in the entrepreneurial world by creating Decovery, a home design social platform that was acquired by Altice Media Group in 2014. François then joined HEC Group to foster entrepreneurship and advise young alumni founding teams, before joining Alven in 2015.
Bartosz Jakubowski started his career at Goldman Sachs in London, before joining digital marketing startup Fifty-Five in Paris. He then moved into Venture Capital, first at XAnge in 2015, then at EQT Ventures in Stockholm in 2017, which he left in spring 2019 to join Alven.
Lastly, Alven continues the development of its operating team, aimed at supporting the growth of startups post-investment, with the hire of Pierre Osdoit-Patrigeon as Head of Marketing. Following the hire of Christelle Lécuyer-Weber (former HR Director at Criteo) as Head of Talent in 2018, Pierre joins Alven's team of experts and will bring his 15 years of experience in Marketing & Communications, in companies such as Criteo, Capgemini Consulting and Ledger, to assist Alven's portofolio companies with their MarComms challenges.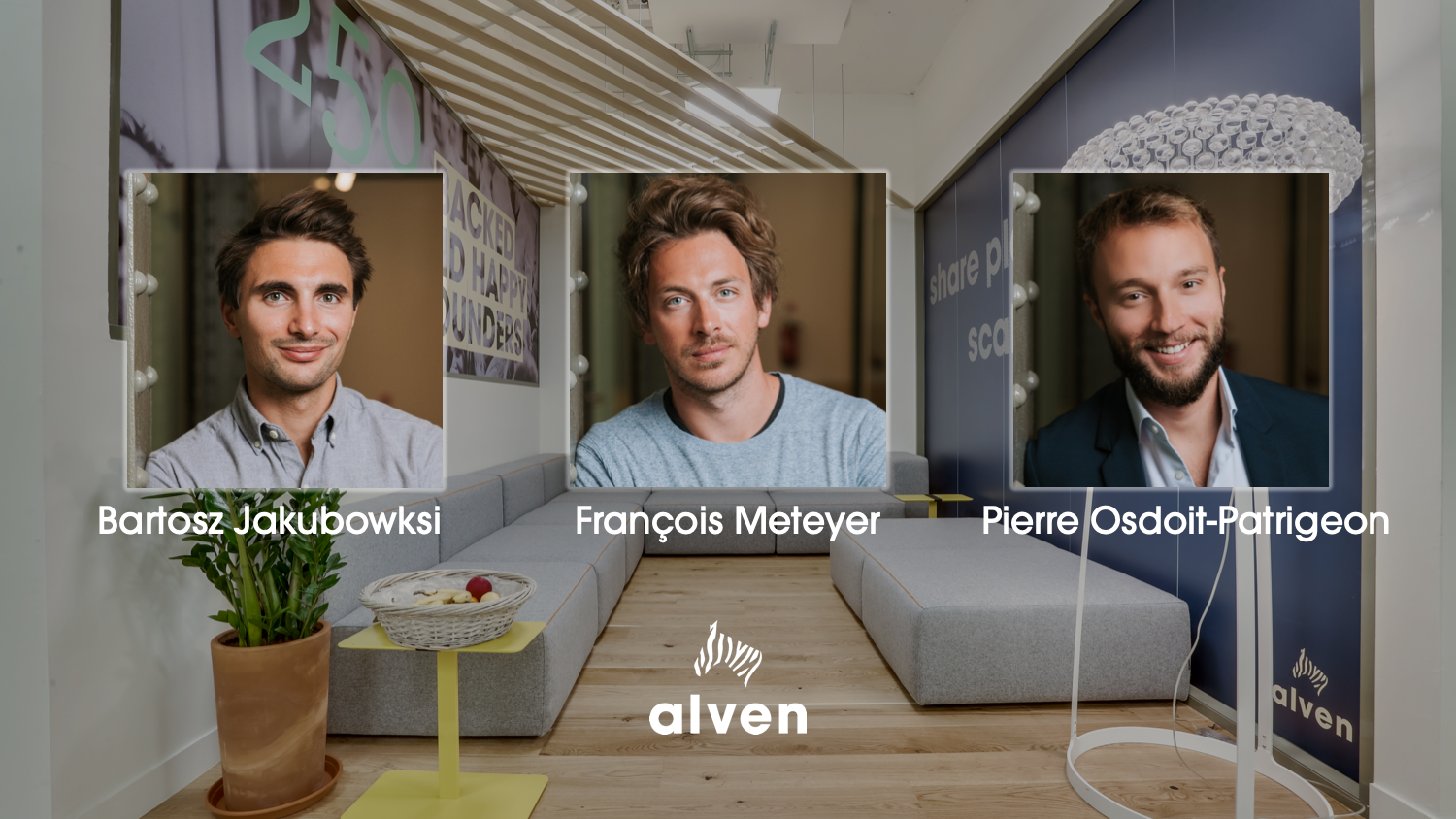 ---